Our History
PPS has been serving the automotive, aerospace, and general manufacturing industries since 1991.
Originally, the mandate of the company was to provide chemical paint stripping services to custom coaters in the Southern Ontario Region. Continual efforts seeking out new markets promoted growth to include additional surface preparation services. In 1996 PPS began supplying one of the top OEM Automotive Manufacturing facilities and further growth followed quickly with the addition of Tier 1 and Tier 2 Automotive Suppliers. Today, PPS currently provides services to all but one of the OEM Automotive Manufacturing facilities in Ontario alongside their Tier 1 and Tier 2 suppliers.
Our Team
Get to know more about the experienced team of professionals behind PPS.
Thirty years of experience assisting industrial facilities in solving problems. From paint line tooling to conveyor chains to cleaning high volumes of low inventory paint jigs in a limited window. Evaluating a variety of paint-line related tooling to determine best, cheapest and safest cleaning methods. Expanding our facilities to include a fleet of trucks and increasing our operation to 24 hours, plus weekends, all geared towards meeting OE and Tier1 demanding requirements.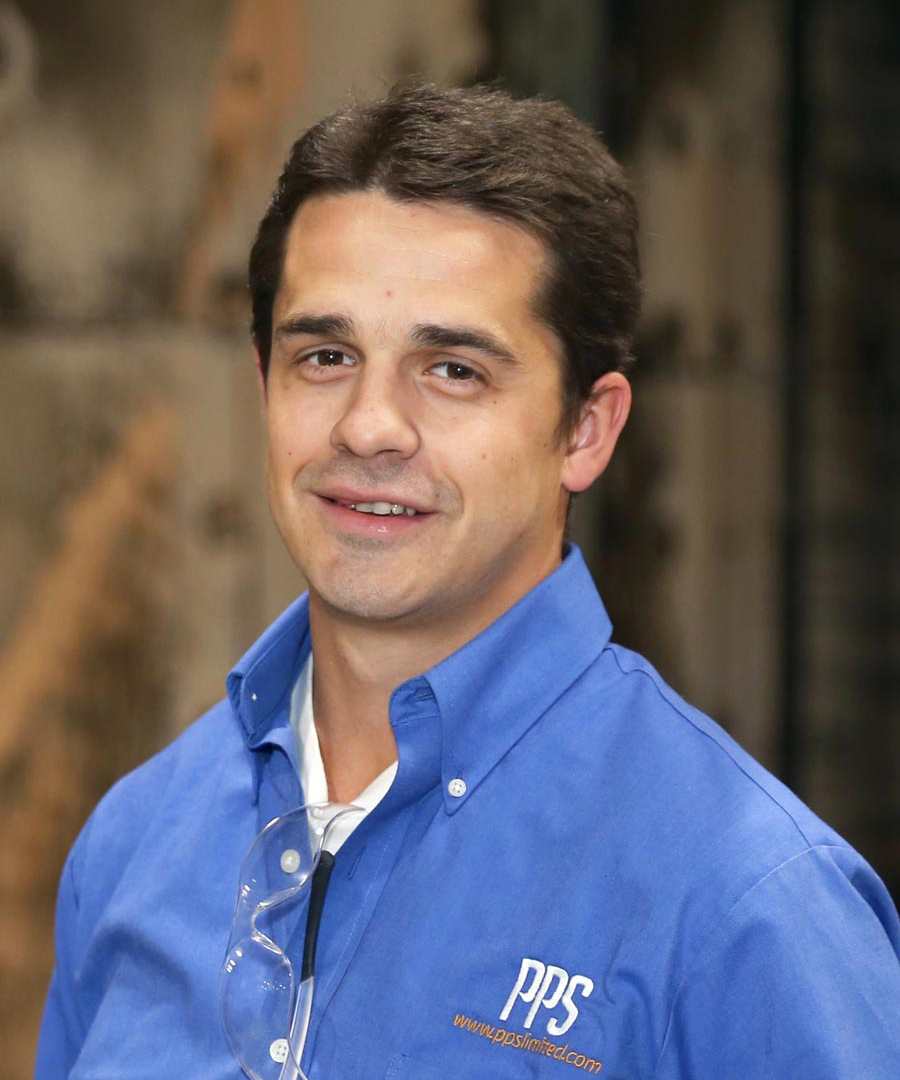 Kyle Jackson
Plant Manager
Kyle possesses a degree in engineering coupled with 10 years of experience in the paint stripping industry from washing parts, to evaluating and fine-tuning our waste water treatment system. Experienced in running high volume, large capacity systems has led to his role as PPS plant manager. Dedicated to resolving issues, finding solutions and leading a team to ensure the highest of quality standards are met. Productivity, efficiency and overall customer satisfaction is his priority.
Practical expertise in providing services to Automotive Paint Departments at the Assembly Plant and Tier 1 levels. An expert in the application and execution of all commercially viable organic coating removal methods, including chemical paint stripping, thermal coating removal and plastic media blasting. Application experience in excess of 25 years in the cleaning of paint-line tooling, reclaiming incorrectly painted parts, as well as paint and primer removal from aircraft landing gear prior to die penetrant inspection.
An expert in quality systems auditing, keeps our team on track to producing consistent repeatable quality.  Well-versed in management information and accounting systems to pin-point cost issues. Managing our job cost system to provide best and accurate pricing, ensures our customers get great value.
Tricia McLaughlin
Sales Manager
21 years of experience in Automotive/Industrial Manufacturing sales and service. Expertise in paint booth management: Pretreatment, paint booth function which includes cleanliness, air balance, robot cover design/install, flood sheet and venturi systems (Detack), waste water and booth maintenance products.   Experience selling rack, paint-line tooling and parts paint stripping services.
Our Facilities
Our state-of-the-art facilities are equipped with top-of-the-line and environmentally safe equipment that can manage workloads of any size.
We offer tours where you can see for yourself our selection of equipment for industrial paint stripping solutions, as well as removing powder coating, electrostatic coating (E-Coat), liquid coating (including 2K applications) and other surface debris.
Located in Toronto and Windsor Ontario, with convenient and immediate access to several major trucking routes so our fleet of trucks can deliver parts on schedule.
Service Provided
Process Bolt and Nut Cleaning
Problem
Process bolts/nuts used in the pre-assembly of the vehicle were removed and discarded.
Solution & Outcome
PPS was able to complete a process whereby the parts were safely cleaned of paint, and returned for re-use, providing a substantial cost savings to our customers. Our process produced such a quality finish that US customs maintained the bolts/nuts were a new, purchased product, not recycled.