What We Do
Production Paint Stripping Limited provides industrial coating removal services, which includes stripping paint and residue from a variety of parts, including paint tools, fixtures, hooks, jigs, and racks. This process is important so that the parts can be reintegrated into your production line without any delays.
The expert team at PPS is proficient in a wide variety of cleaning methods and apply the correct procedure to avoid damage to the underlying structure.
Our commitment to quality control includes inspection of parts before and after they have gone through the coating removal process. We also offer washing and rust protection so your parts return to you looking as good as new.
Multiple Backup Solutions

Services
PPS Limited offers industrial paint removal and finishing services, including:
Chemical Stripping
The preferred method for removing paint from parts that are sensitive to high temperatures. Chemical paint stripping uses industrial-strength chemical processes to weaken or break down the bond between the paint and the metal surface. Any paint remaining after several hours in the chemical bath is removed with high pressure water jets.
Strong enough to deal with extremely tough adhesives
Prevents damage or distortion to the metal structure of parts that are sensitive to high temperatures
All parts receive a final quality check before being shipped
Thermal Stripping and Powder Coating Burn-Off
In this process, components are heated in furnaces, with specified temperature ranges, depending on the type of surface, and materials being removed.
Parts are treated afterwards, to remove ash and residue. We then apply a thin layer of water-soluble inhibitor.
4 to 5-hour long process with temperatures reaching 850°F
Controlled environmental emissions
All parts receive a thorough quality check before being shipped
Plastic Media Blasting
Plastic Media blasting uses soft, angular particles to effectively remove paint from delicate surfaces without causing damage. This method uses considerably lower pressure and stress to the material surface than other abrasive blasting techniques.
In addition, the plastic media can be collected and reused, making it an environmentally-friendly alternative to other industrial cleaning methods, and reducing the amount of hazardous waste.
One of the more popular techniques due to the combination of effectiveness and low risk of damage
Used for de-flashing, de-burring, removal of powder coating, mold cleaning, cleaning of engine parts and paint stripping
Should be used in ventilated areas
Steel Grit Blasting
This method of abrasive blasting aggressively cuts through coatings while also leaving an etched surface to better prepare it for adhesion of a new coating material.
Steel grit is available in varying types and degrees of hardness that can be selected based on the material being blasted and the end goal.
Effective both for coating removal and as a surface preparation process
A highly adaptable process depending on the material being blasted
Rust Removal
This immersion pickling process provides a clean, blush free surface optimal for re-finishing.
Rust Protection
The rust prevention process extends the lifetime of machinery and production parts. We offer rustproofing and corrosion resistant coating services as part of our surface preparation services.
Improve the longevity of your production parts
Maintain quality standards
Industrial Decontamination
PPS offers industrial decontamination services for a wide range of circumstances by removing, neutralizing, or destroying any harmful substance, such as coronavirus (COVID-19).
PPS' chemicals and processes have been audited and approved by a certified industrial hygienist (CIH) to properly protect its employees and other workers. We systematically decontaminate clean-rooms, process equipment, fume hoods, food and beverage facilities, entire buildings and any other contaminated area.
In both emergency and scheduled situations, PPS analyzes the problem and creates a thorough, safe and cost-effective strategy. We routinely staff and complete projects calling for a substantial labor force.
PPS provides rapid response and long term scheduled solutions for deep cleaning of industrial facilities, buildings and working environments. Our trained staff mobilize and coordinate every aspect of the job task. After an initial assessment, a safe cost-effective strategy will be developed and submitted. Clients are made aware of every aspect involved in the deep cleaning of the property, from walk-through to completion.
Emergency Labor Support Services
Returning employees to safe workplaces following COVID-19 related shutdowns can be a complicated task. Maintaining these workplaces remain a priority, as safety, health and environmental programs, policies and procedures continue to evolve. PPS' Emergency Labor Support Services allow customers to easily navigate the "new normal."
PPS can serve you during and after the pandemic. We deliver our industrial decontamination services in whole or in part according to your facility's needs. We are also available to train your employees in our decontamination policies and procedures.
Deep Cleaning
PPS industrial deep cleaning services provide thorough, safe and efficient decontamination of facilities and buildings. With an excellent industrial deep cleaning track record of safely and successfully completing projects for industrial industries. Auto, paint, assembly, weld, food & beverage applications. Commissioning and decommissioning projects.
Our project team is highly trained in fall protection, mobile lift/equipment operation and all other aspects of deep clean safety. PPS customizes your deep clean plan to meet project/construction schedule deadlines, as well as production and OSHA requirements. Whether it is prepping to run production, removing harmful contaminants or dangerous combustible dust, PPS has expertise to meet the challenge.
Paint System Management
PPS, a leader in the automotive support industry, provides comprehensive cleaning and management of paint booth systems. Work includes booth cleaning, process labor support, fixture cleaning, robotics support, air balancing, light maintenance and inventory management.
PPS evaluates the data obtained from automotive paint system performance monitoring to modify cleaning schedules and operational approaches, resulting in improvements in first-time pass rate capabilities. Our integrated approach results in higher production efficiencies and contributes substantially to cost savings programs.
Production Support
PPS supplies customers with managed labor, including general labor and skilled trades to support your assembly line. On-site personnel are supervised by an PPS management team. All associates are pre-qualified to match skill-set requirements and are OSHA-trained to meet safety requirements prior to working in your facility.
To meet your production demands and fluctuations, PPS employees perform production line tasks on a full-time or as-needed basis. PPS' qualified team is the solution to a reduced labor force with services ranging from component sequencing and intra-plant transportation to product inspections and logistical tracking. PPS' labor-support improves performance and reduces total costs.
Maintenance Support
PPS manages all aspects of your maintenance, repair and operations (MRO). Our experienced team often manages all non-production related work at manufacturing facilities.
Allow us to tackle routine functions of repair, maintenance and support to keep your plant running at peak efficiency through safe, reliable and cost-effective systems and operations. PPS' offerings are tailored to fit your company's needs and contribute to reduced infrastructure costs.
Technical Cleaning
Understanding a facility and its equipment prior to cleaning ensures that equipment is not damaged and continues to run in peak condition.
We improve system reliability by evaluating and documenting current practices and engineering alternatives that reduce downtime and improve efficiency. Trained technicians clean process equipment, repair any damage found upon inspection and rebuild components when necessary.
PPS' in-house engineering team routinely design cutting-edge cleaning solutions to improve both safety and project efficiencies.
Our Processes
We work with you to identify the most effective way to clean and prepare your parts for re-use. Our extensive experience with metal surface preparation allows us to find the perfect solution for every challenge.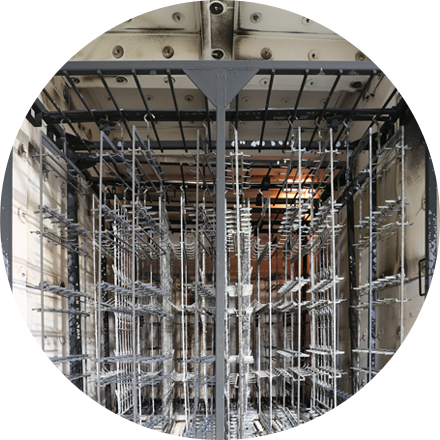 Thermal
Parts that aren't sensitive to temperature can be cleaned effectively in one of our thermal furnaces, which reaches temperatures of up to 850 F. After paint and other debris is burned away, we treat parts to remove any residue and prepare them for re-use.
Chemical
We use chemical baths to treat materials that may weaken or distort under high temperature. After immersion, parts are then sprayed and treated as needed.
Media Blasting
Media blasting can be used to give a greater amount of control than alternative cleaning methods and to avoid the risk of damage. We choose between varieties of plastic or steel grit when blasting, depending on the surface being cleaned.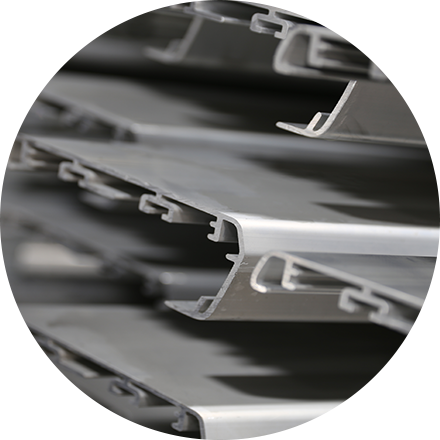 Parts Washing
Industrial parts washing can be used to efficiently clean products in bulk and to break down accumulated dirt, oils and corrosion on metal paint hooks, fixtures, jigs and racks.
Freight
We keep your business running on schedule! Our fleet of trucks and backup solutions means that your products will always be ready and waiting for use, avoiding any costly downtime.

Service Provided
Purge Pot Top Cleaning
Problem
The current on-site cleaning process was manual, which took a lot of time and caused potential damage to a very expensive piece of equipment.
Solution & Outcome
PPS was able to clean these tops efficiently, without causing damage saving the customer thousands of dollars annually.